Qualified, experienced & professional electricians for domestic, commercial & industrial customers throughout Durham, Newcastle & the North-East.
"We have used you for a very long time and will continue to do so. Your prices are good and workmanship even more so. We have never been let down by yourselves, you are a great company to work with.
Thanks Again "
James Cornwell Interiors
J R Forbes Electrical Ltd : Professional Electricians & Electrical Support
J R Forbes Ltd provide reliable, safe and efficient electrical services for domestic, commercial and industrial customers in County Durham, Tyneside and throughout North-East of England. Our professionally accredited electricians are are available for a wide-range of electrical work including domestic electrical repairs and rewires, commercial lighting requirements and industrial electrical installations and maintenance.
With over 20 years of professional experience you can trust us to complete your work to a high standard, ensuring reliability, safety and efficiency. For more information contactJ R Forbes Electrical Ltd by email or by telephone on 01207 507 280 (mobile 07834 044 640)
With over twenty years of electrical experience our professionally accredited domestic electricians are able to work on all aspects of electrical repairs within your home and garden.
At J.R. Forbes Electrical we can provide upgrades and maintenance of your domestic system as well as a wide-range of other electrical services.
Our domestic electrical services include new and re-wiring, garden and outdoor lighting, electrical testing and certification, appliance installation such as cooker, hob and shower installations, lighting and socket replacements as well as lighting design and television and entertainment installation.
Our team of experienced domestic electricians can help with all of your home electrical needs. All aspects of electrical repairs and electrical inspection work are undertaken by professional, qualified domestic electricians.
For more information contact J R Forbes Electrical by email or telephone 01207 507 280 / 07834 044 640
Domestic Electrical Services
New Wiring Installations
Rewires
Electrical testing & inspection and certification
Lighting design and installation
Garden lighting
Fuse boards/consumer units
Fault finding and rectification
Cooker, Hob and shower installations
Lighting and socket replacements
Lighting Systems
Central heating wiring
Smoke detection
Security Alarms
Tv and home entertainment
Ventilation
Telephone and TV distribution
Intelligent Lighting
Home Automation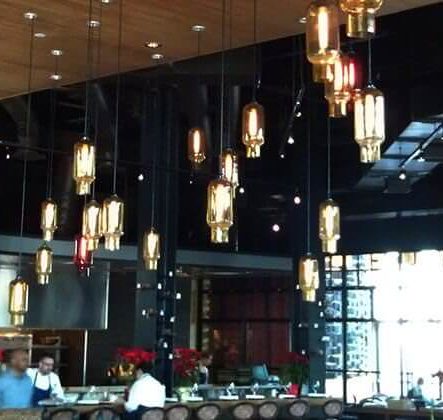 J.R. Forbes Electrical Ltd are able to carry out complete industrial electrical solutions from design to installation and on-going maintenance. Our qualified and accredited electricians are experienced in all aspects of providing industrial electrical support and installation to plants, factories and warehouses throughout Durham, Northumberland and across the North-East of England.
Our work in the commercial sector includes industrial plants, factories, warehouses and depots and we are able to provide a full range of industrial electrical services and support and certification including 3 phase supply installations and  distribution upgrades, planned preventative maintenance, machine movement, entry system solutions, CCTV and alarm systems. We are also experienced in dealing with photo voltaic and renewable energy systems.
All of our work is carried out by fully accredited and experienced electricians and we are able to provide upgrades and maintenance contracts for your industrial property. 
For more information or to discuss your industrial electrical requirements  please contact J R Forbes Electrical by email or telephone 01207 507 280 / 07834 044 640
Commercial Electrical Services
Inspecting & Testing
Machine movement
Certification
PAT
Distribution Upgrades
3 Phase Supply Installations / Upgrades
Planned Preventative Maintenance
Reactive Maintenance
Fault-finding
Entry system/Clocking in
CCTV
Fire Alarm Systems
Emergency Lighting Schemes
Exterior Lighting
High Mast Lighting
Photo Voltaic
Renewable Energy
At J.R. Forbes Electrical we pride ourselves on providing a safe, professional and quality service to all our clients. Our electricians have a wide-range of experience in carrying out electrical installations and repairs to commercial properties throughout County Durham, Newcastle and the North-East of England.

Our work in the industrial sector includes factories, shops, restaurants and offices of all sizes and we provide a full range of commercial electrical services including emergency lighting, data cabling, shop and office electrical refits, fire alarm systems, fault finding and rectification and electrical testing, inspection and certification. 
We are also able to provide upgrades and maintenance contracts across your commercial property. All aspects of our commercial work is undertaken by fully accredited and experienced electricians.
For more information or to discuss your commercial project please contact J R Forbes Electrical by email or telephone 01207 507 280 / 07834 044 640
Industrial Electrical Services
Emergency lighting
Fire Alarm systems
Inspection & testing and certification
Lighting design and installation
Bar and Restaurant Lighting including outdoor lighting
Fault finding and rectification
Data Cabling and door entry systems
Shop & Office Lighting
Shop & Office Lighting
Lighting & Power
Maintenance
Mains Distribution